Manchester United vs Manchester City matches of recent years have produced some absolute classics whether they were at Maine Road, the Etihad Stadium or at Old Trafford.
In the wake of Sunday's mouthwatering clash, In The Stands looks back to some truly epic Manchester derbys.
"I think it will be a lot of fun – and soon United v City will be the biggest derby in the world," so said Manchester City striker Mario Balotelli ahead of another eagerly-awaited Manchester derby.
And the Italian is certainly not wrong there. If trends continue to proceed as they are currently, then soon – very soon – the Manchester derby will eclipse some of the world's biggest other rivalries with viewing becoming all-but essential.
The funny thing is that when United and City lock horns it already is in the realms of 'must-see' and these previous blockbusters are just some of the reasons why:
Manchester City 1-0 Manchester United, FA Semi-Final, 2011
Yaya Toure was the hero of the 'match-of-all-matches' as both Manchester sides contested the 2010 FA semi-final.
In a game which saw the pendulum of chances swing left and right uncontrollably, United (minus the suspended Wayne Rooney) missed a hatful of theirs before City's rampaging midfielder Yaya Toure seized on Michael Carrick's mistake and slotted the ball past Edwin Van der Sar.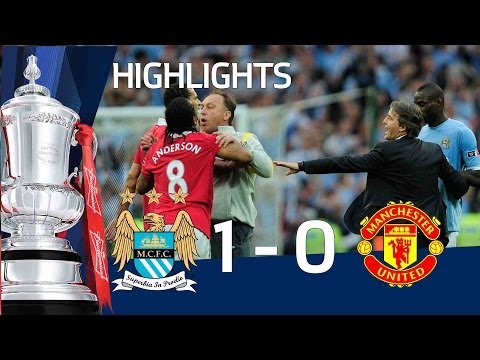 The rest as they say was history as Roberto Mancini's men went on to lift the FA Cup whilst United would suffer a 3-1 thrashing at the hands of Barcelona one month later in the UEFA Champions League final.
Rooney Overhead Kick – Manchester United 2-1 Manchester City, 2010
'Jaw-droppingly awesome' was how one pundit described Wayne Rooney's overhead kick against City in last season's top-of-the-table clash.
Level at 1-1 with twelve minutes on the clock, Nani calmly clipped a ball into the City box and possessed by the spirit of George Best, Rivaldo, Eric Cantona and Mark Hughes rolled into one, 'Wazza' executed a…well…jaw-droppingly awesome overhead kick to end City's title hopes for good and propel United to their elusive 19th crown.
Manchester United 4-3 Manchester City, Sep, 2008
Check your pulses! If they are still racing after this utterly mesmeric tussle at Old Trafford in September 2008, then worry not – ours is too.
What more can be said about September 2008s pulsating Premier League clash other then the fact that it was perhaps the best ever Manchester derby in history as Michael Owen came off the bench to grab an injury-time winner for the hosts.
The fact that Fergie's men were pegged back, not once, not twice, but three times by Mark Hughes' previous unbeaten City side made the fourth and final goal all the more sweeter.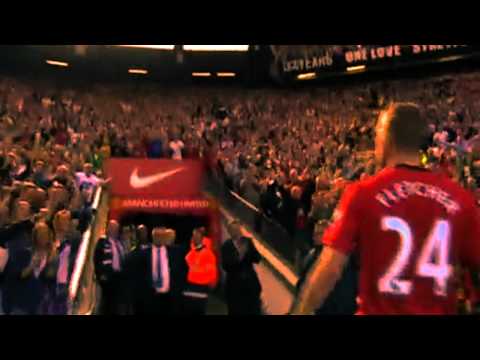 Manchester United 3-1 Manchester City (4-3 agg), Carling Cup semi-final 2010
With the aggregate scores level at 3-3, Manchester City were looking ahead to a further 30 minutes of extra-time in an edgy, yet fantastic Carling Cup semi-final before Wayne Rooney broke Sky Blue hearts (again) with an injury-time winner to give the hosts a 3-1 win (4-3 on agg).
Sir Alex Ferguson's men went on to beat Aston Villa 2-1 in the final as their near neighbours licked their wounds in pain.
Manchester United 1-2 Manchester City, Premier League, Feb, 2008
On a day in which the victims of the Munich plane disaster were remembered, Sven Goran Eriksson's men did not read the script as their trumped their sombre hosts 2-1 in front of a muted Old Trafford crowd.
Manchester City 3-1 Manchester United, Maine Road, Nov, 2002
The last ever Manchester derby at Maine Road was one no City fan will ever forget in a hurry.
Going in as firm underdogs, Nicolas Anelka, Shaun Goater and co. ripped into would-be champions Manchester United with a devastating array of skill, pace, vigour, commitment and passion as a feeble Red Devils backline wilted under the pressure.
The clip of Gary Neville clasping his head firmly in his hands was proof if ever there was one that Sir Alex Ferguson's men had been hung, drawn and quartered. OUCH!