Ahead of England's eagerly anticipated trip to the Maracana Stadium to face Brazil In The Stands looks back at John Barnes' amazing run and finish in 1984.
Back when English players actually had technique, players like John Barnes, Gary Lineker and Chris Waddle would chip in with some wonderful goals both at club level and then go on to replicate things at international level.
This fact reached its apogee in 1984 when during England's friendly match with the Selecao, Liverpool ace John Barnes opened the scoring with a superb mazy run; dribbling past five Brazilian players before cooly tucking the ball into the net on the stroke of half-time.
The visitors went on the win 2-0 with Barnes' moment of magic going down in the annuals. Relive the moment again below.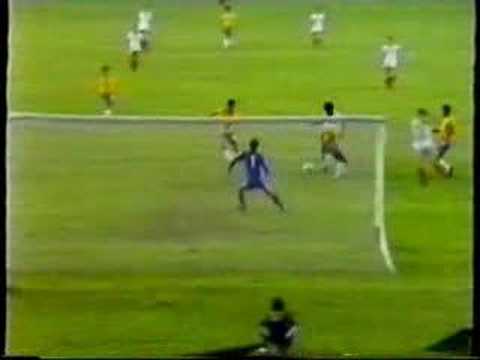 If you did not know better you'd think the man in white was the silky smooth Brazilian, whilst the men in yellow were the catatonic English defenders!