Ugly scenes descended after a tense Copa America semi-final clash between Paraguay and Venezuela after a mass brawl between both sets of players and coaches erupted.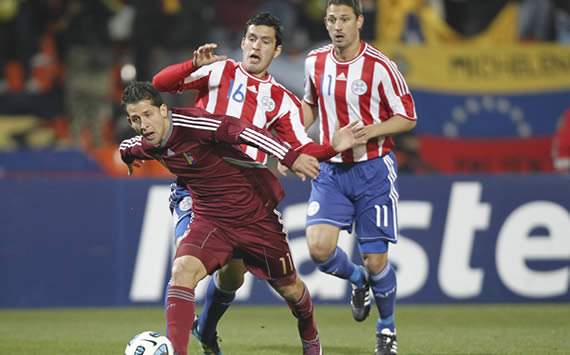 Players, coaches and non-playing staff from both teams waded into each other after the match as tempers were flared and emotions ran high amid disturbing scenes.
On-lookers were left horrified as Venezuela's Nicolas Fedor and Paraguay's No 20 Nestor Ortigoza were amongst the most recognizable figures throwing punches at each other as police struggled to control the situation. The brawl continued for several minutes before sprawling out into the tunnel.
For the record Paraguay advanced to the finals after a 5-3 penalty win. Not that many people noticed!