Gary Speed's last ever television appearance was as a guest on BBC 1s popular Football Focus programme on Saturday 26, November, 2011 with host Dan Walker.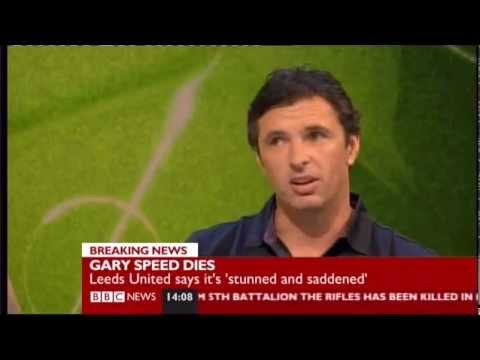 The late Wales boss was found dead at his house on Sunday morning with police deeming the cause of death as suicide.
Shocked friends, relatives, players and anybody who had fond memories of the 42-year-old Welshman have all sent their condolences to a true Premier League legend.
Walker himself tweeted soon after hearing of Speed's unexpected death; 'Staggered by the news of Gary Speed's death. Was with him for most of yesterday. I genuinely cannot believe it. Thoughts with his family.'