As we all know playing like Barcelona is the only way forward and if we don't follow suit the World will crumble into a murky abyss filled to the brim with paella. Soon, full English's will become continental breakfasts and cups of tea will, of course, befall to coffee…
Wanna eat this puke!?!?!
So do we compete, changing our ideology as a country of 'brave-hearts' and 'warriors', so that we play  'pretty patterns' football (ITV, 2011)?
Honestly I do not know, but if we do choose to abandon our historical footballing  roots to adhere to the 'right way of playing', nay…the divine way of playing football . I suggest these ten tweaks to the English game…
1. Don't clear the ball.
I know you may be in danger as the apposing team run at you with an almighty rapidity.  But fear not, try a step-over, shift right, shift left, throw in a maradona turn. After doing so simply pass it to one of your teammates. Easy!
2. Don't try high crosses.
What's the point, no one likes heading unless it's a diving header or fluke. Pass it into the box you idiot.
3. Dispose of free kicks.
Pass it instead, why waste time potentially scoring a phenomenally skilful free kick?
4. Don't counter-attack
Pass it around and wait for the right time instead. It's much more exciting that way.
5. Keep that little annoying shit in your academy
'You're too short to make it as a footballer' – He's probably not.
6. If you're English and good enough, all play for Manchester United
Trust me; things are made a lot easier when you play with each other 12 months of the year.
7. Pass, pass, move
Pass, pass, move, pass, pass, move, pass, pass, Move…repeat
8. Move to Spain and play there.
It's easier, it's a nicer country, you pay fewer taxes, it's warmer, you get to nap in the day.
9. Learn English better than Spanish players talk it.
Stay in school, stop being a chav, sort your life out…like, at the end of the day.
10. Stop sleeping around
Stay faithful. Ha, I know that one is completely stupid. Scrap that…you useless basterds.
Bored yet? Watch the most dull interview known to man!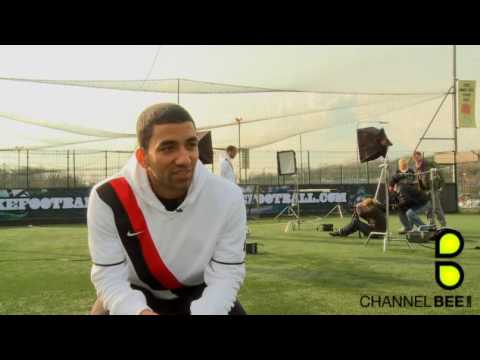 Also I suggest playing this squad:
GK: Joe Hart: No one better to be honest
RB: Anyone but Glen Johnson.
LB: Leighton Baines: Then Kieran Gibbs if he ever gets good.
CB: Chris Smalling: Skilful enough, not on Twitter yet.
CB: Michael Dawson: Boring, will throw himself at stuff, won't cheat on his wife. Swap for Phil Jones eventually.
DM: Ton Huddlestone: An English player who can pass the ball.
CM: Jack Wilshere: An English player who can pass the ball.
CM: Jack Rodwell: Might get good.
RW: Alex Oxlade Chamberlain: well spoken. Good lad.
LW: Ashley Young: Idiot, fast, better that Walcott.
CF: Wayne Rooney: Who else?
Find the job you are searching for at Monster: http://www.facebook.com/monster.co.uk