We are cheating a bit this week by breaking our top 10 into two parts. The reason for this is because injuries fall into three different categories. 1) Boring. They pulled their hammy, waaa,  2) Stupid footballer's getting injured in unorthodox ways (our personal favourite) and 3) horrible leg breaks that turn your stomach (The two later make this list…)


The funnies
10. Leroy Lita
If you're Leroy Lita you are more likely to injure yourself while resting in comparison to, well, sitting on the subs bench. The Middlesbrough man missed the first month of the 2007-08 Premier League season after damaging a leg muscle as he stretched in bed after waking up.
9. Fábio Aurélio
Some say kids can be dangerous, but if you're Fabio Aurélio you're, perhaps more of a danger to yourself. HE injured himself  after a kick around with his kids at a beach on holiday turned nasty when the full-back jarred his knee, ruining his pre-season preparations and forcing him to the sidelines for the first two months of the season.
8. Rio Ferdinand
Back in February 2001 Ferdinand proved that 90% of accidents happen in the home. DIY? – nope. He was resting his leg on a coffee table for a number of hours, only to find out he had strained a tendon behind his knee. The defender was absence of two games which he spent, one would assume, sat at home with his feet up watching TV.
7. Richard Wright
Its always the keepers! Wright is at fault for two stupidities which are as followed:
In summer 2003 he was packing his suitcases after a holiday away when he fell off a loft ladder and damaged a shoulder and wrecking his pre-season preparations.
he injured his ankle falling over a sign in the warm-up, prior to an FA Cup game with Chelsea ,Iain Turner, a reserve, was forced to deputise. Everton lost the game 4-1. HA.
6. Dave Beasant
Safe hands keeper! Well not in Dave's case after a jar of salad cream left the 1993-94 Chelsea squad without their first choice goalkeeper. The injury: a blackbig toe and a torn tendon. Ouch! t
The cringies – Top 5 leg break video
5.Wasilewski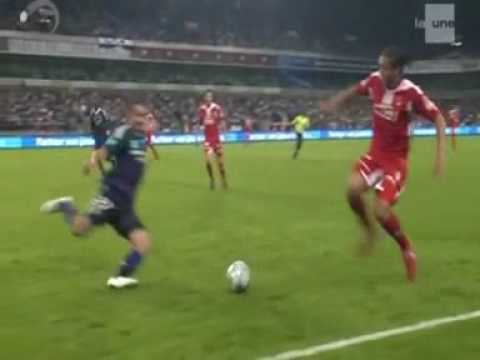 Here  Alex Wistel brutally stamps on Wasilewski with no remorse. Deservedly sent off.
4. Djibril Cisse
Cisse is renown for breaking his leg after doing it twice.  First for Liverpool and then for France.
3. Henrik larsson
Celtic legend and cult hero during his short spells hat Man Utd and Barcelona did well to recover from this horror injury.
2. Eduardo
Now back to his diving best, Eduardo didn't have the best of starts to his Arsenal career after loosing nearly a season to this hefty challenge – he's not been the same since.
1. David Busst
Even 22 operations was not enough to save David Busst's career. This is easily the worst leg break ever, stopping the game  for 12 minutes as the blood was cleared from the pitch. Even the great Dane, Peter Schmeichel needed councilling after the match to get over the tragedy of what he saw that day.
Get the latest updates about the summer transfer window at Bwin and get all the latest football news and also find some fantastic betting odds accross all the European leagues, cups and tournaments.