They do say footballers are getting younger, but this is just too young isn't it?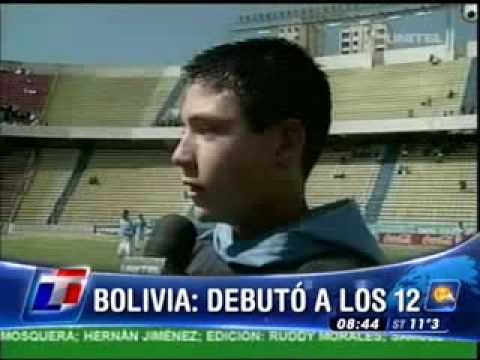 Bolivian Mauricio Baldivieso played the final nine minutes in Aurora's 1-0 loss to La Paz FC.
The player was selected by the club's head coach, Julio Cesar Baldivieso, one of Bolivia's most celebrated international players, but as you can tell by the name – his father.
Although this is the lowest recorded playing age in top flight Bolivian football it is not rare to see youngsters gracing the league. It raises the question whether players at this age can handle the stresses of high octane football on an international stage. In my opinion they should still be enjoying a good kick around at the park.
report from http://news.itn.co.uk/d75193f2a632b286e9e969fd6bba33c7.html