The In The Stands office was reduced to stitches as we witnessed first-hand Icelandic midfielder Steithor Freyr Thorsteinsson's hilarious flip-throw during Japan's 3-1 win over Iceland in the Kirin Cup.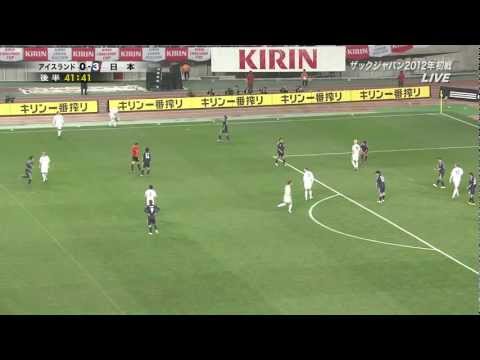 Simply unbelievable! They do say that a good side is innovative, creative and has numerous ways in which to beat the opposition, but this…really?!
Flipping over with more flexibility than a ten-year-old Russian gymnast in her pomp, Mr Thorsteinsson (I think that's how to spell it) amazed on-lookers during his sides' 3-1 win defeat to Japan in the Kirin Cup.
As the crowd watched on ashen-faced, we at In The Stands could only think to ourselves, how soon before we get double-piked, somersaulted, 900-degree-turns for throw-ins? Rory Delap eat your heart out!