Napoli host Chelsea at the San Paolo in the first leg of their UEFA Champions League last 16 tie with In The Stands making the case that a home win is a certainty.


In a match which at the beginning of this season's Champions League would not have concerned Chelsea too much now all of the sudden looks like a man mountain given the form of AVB's struggling Blues side.
Out of the Carling Cup, struggling in the FA Cup after a poor 1-1 draw with Championship side Birmingham and hopelessly adrift in the Premier League, things have been far from rosy at Stamford Bridge with the pressure on beleaguered boss Andre Villas-Boas at an all-time high.
Now come Napoli and at risk of having our very own 'you don't win anything with kids moment' the boffins here at In The Stands have spelled out five reasons why Napoli will beat Chelsea in Naples come Tuesday night.
1. Napoli's Home Form Is Superb
Napoli's home form is the stuff of legend and easily compares itself to the very best across the continent with Walter Mazzarri's men proudly boast a 16-year unbeaten home record in European competitions.
In fact, they have not lost a match at Stadio San Paolo since they returned to European competition in 2008 after a 13-year absence. The last side to record a victory in Naples was Eintracht Frankfurt, way back in December 1994. GULP!
2. Chelsea Are In Woeful Form
Form is temporary, class is permanent, but form itself cannot be turned 'off' and 'on' like a tap and Chelsea's form going into the first-leg is truly woeful.


A case in point will be how the Blues struggled against Birmingham's youth team in the FA Cup 5th Round at Stamford Bridge, the result coming on the back of a humbling league defeat to Everton at Goodison Park which saw the Blues drop to fifth in the table.
The dressing room is split, AVB has little influence, egos are out of control and Fernando Torres still cant hit a cows backside with a proverbial banjo. Worrying times.
3. Napoli's Front '3' of Cavani, Hamsik and Lavezzi Will Hurt The Chelsea Defence
These three men who pose an immense danger to the Blues rearguard meaning that nothing but the very best performance from the likes of David Luiz and Gary Cahill will suffice if Chelsea are to avoid a San Paolo hiding.
Uruguayan powerhouse Edinson Cavani is in red-hot form and has already netted twice against English opposition this season and will certainly fancy his chances against a John Terry-less defence…although judging by Terry's performances of late, his absence from the starting XI is probably a good thing.
4. Chelsea Have A Poor Record In Italy
Despite their European pedigree, Chelsea have won only once in seven visits to Italy and traditionally have struggled in the land of pasta and high-street fashion.
Recent defeats to Inter Milan (2-1 in 2010) and Roma (3-1 in 2008) prove that the Blues will have their work cut out if they are to even come close to matching the superb 4-0 win they picked up over Lazio in the 2003/2004 Group Stages under Claudio Ranieri.
5. Did You See Fiorentina 0-3 Napoli???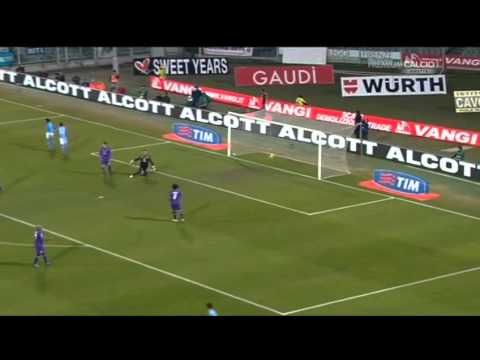 After winning just one in six Serie A matches of late, Napoli bounced back to record two successive wins on the bounce the latest against a highly-rated Fiorentina 3-0 away from home. It was highly impressive stuff!
So think carefully where you put your money on this one. If you must be told, make sure it is NOT on Chelsea – this we assure you!