Glen Johnson is the subject of much discussion after Manchester City boss Roberto Mancini slammed a tackle he made during Liverpool's 1-0 League Cup semi-final win at Eastlands.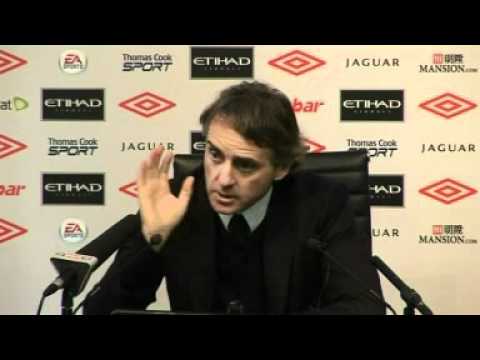 Johnson leapt into a two-footed tackle on Joleon Lescott during a fiery second half.
Enraged, City boss Roberto Mancini suggested that Johnson's tackle was a far more dangerous than the one which got his own defender Vincent Kompany sent off against Manchester United at the weekend.
So have your say with In The Stands below. Which was a worse tackle, Glen Johnson's on Lescott or Vincent Kompany's on Nani?