Borussia Dortmund face off against arch-rivals Bayern Munich at Wembley in a mouth-watering, all German Champions League final clash with the eyes of the world watching.
This is nothing new. Britain has been in this position before. Rumbustious Germans by the thousands plotting and penning a means towards descending on the capital. Different day, but the determination remains parallel except 74-years-ago they sought to come wearing the dark colours of Nazism.
Today however, they come in peace donning bright yellow and scarlet red. No cause for concern for Londoners then but enough to warrant a very engaging stare in the direction of North West London for come Saturday evening it will not just be they who will be watching eyes-fixated as Europe's grandest match – the Champions League Final – swings by.
The contenders, well they need no special introduction of their own for both Borussia Dortmund and Bayern Munich can conclusively argue that they merit a place in the biggest showpiece European football can offer.
Slight favourites Bayern Munich are seeking to win their fifth European Cup and join Liverpool as the joint-third most successful team in the competition's history, behind AC Milan and Real Madrid. And seeing how Jupp Heynckes' men eviscerated Spanish champions Barcelona in the semi-finals, the feeling is that the Bavarians, losers in last season's final, are finally ready to shake off their 'nearly men' tag and lift the famous jug-eared trophy for the first time since that memorable evening at the San Siro in 2001.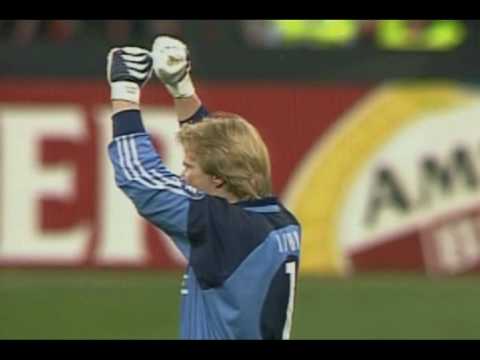 On the other hand, Borussia Dortmund go into the match hoping to seize the chance of a lifetime and lift what would be their second ever Champions League crown after their unexpected 1997 success against Juventus.
Jurgen Klopp's men have developed immeasurably in the last few seasons with back-to-back league titles, a domestic double and now a Champions League final to boot. Interestingly enough during that time BVB have also been a bogey side to Bayern for almost two seasons now and memories of Jurgen Klopp's side triumphing 5-2 against Bayern Munich last season in the DFB-Pokal final, with Robert Lewandowski smashing home a hat-trick are still fresh.
As their 4-3 semi-final epic against Real Madrid proved, BVB are capable of anything thus guaranteeing us neutrals a spectacle quite unlike Chelsea's defensive tentativeness last May.
Though Dortmund playmaker Mario Gotze will miss the game against his future employers through injury, there will still be enough talent, skill and world class players on show to ensure that as was the case in 2011, the Champions League final at Wembley will conjure up another blockbuster.
It is a case of serving up the finest German beer, the spiciest sauerkraut and a traditional Tyrolean hat for Angela Merkel's big head as your Saturday night schedule succumbs to this all-German rumble.
Prediction: Borussia Dortmund 1-2 Bayern Munich
This is again another tough match to predict but Bayern are unbeaten against Dortmund in five matches and more importantly seem to have shaken off their previous gremlins when facing Klopp's men. There is a pervading feeling that Bayern are ready to swallow up the continent and a fifth European Cup before Pep comes in will be the catalyst.